Types of BIG BAGS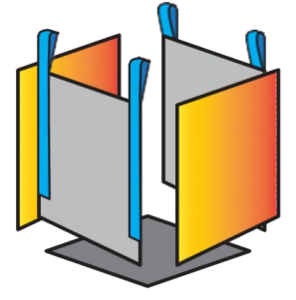 Four panel
This BigBag is made by sewing 4 separate walls together, creating a very flexible square-shaped bag. Adding a bottom creates a bag for transporting not only bulk material.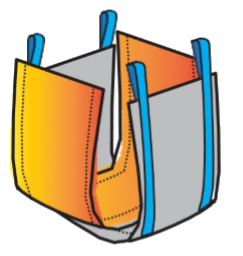 U-panel
BigBag is created by sewing two long fabrics bent into a "U" shape. After lifting and filling, the bag takes on a square shape. U-panel bags stand out for their long service life and safe working load.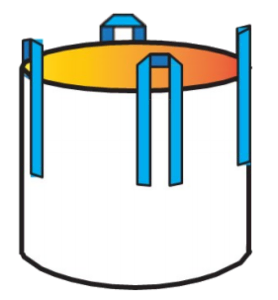 Circular
An alternative to four-panel BigBags produced on a circular loom. The bag has a smooth closed shape without vertical seams. It is suitable for delicate and hygroscopic materials. After filling, the bag takes on a classic square shape.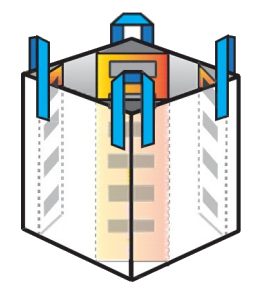 Q-BAG
Four-panel BigBag supplemented with special inner fabric dividers at the inner corners to improve shape stability and stackability. These help maintain the square shape of the bag, which is generally used in four-panel or U-panel BigBags.